Name: Lindley Murphey
Age: 24
Location: Houston, Texas
Who is your favorite person? I can't tell you who my favorite person is... I've got too many people one-upping each other! :)
What do you do for a living? Currently, I have sort of a Girl Friday position helping an incredible woman who has battled a brain tumor for the last 12 years. Ask me again in 3 weeks and I will tell you that I have no idea. I'm moving out to California! I have a degree in Photography that I am hoping to put to use.
What did you think when walk in love. contacted you to be a part of an interview? After visting the website and checking out the Instagram, I was really excited to get some awesome shirts and be a part of what you are all creating!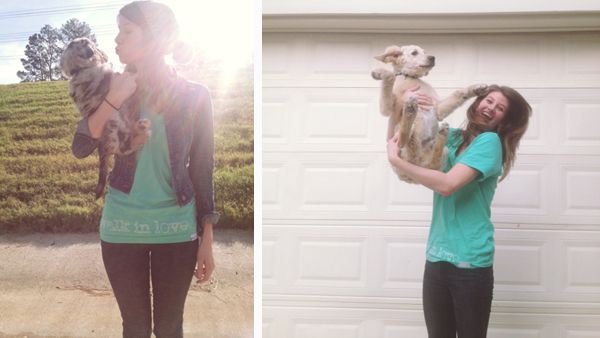 What do you think of our shirts? They are my favorite t-shirts, seriously. I think I wore one of them for three days straight. Don't judge. They are really well made and a great, soft material. They fit better than other t-shirts.
In your opinion, what verse should walk in love. design a shirt around next? Psalm 37:4 – Delight yourself in the Lord, and He will give you the desires of your heart.
What does the phrase "walk in love" mean to you? To me, the phrase "walk in love" is a challenge to live your daily life in a way that reflects Jesus' time here on Earth. Jesus' life shared great intimacy with God and had a purpose that was rooted in love. These two things are necessary to living life to the very fullest. Waking up in the morning and spending time in prayer helps start my day with purpose and intention. Before I get up to "walk in love", asking God how to do that TODAY makes it waaay more interesting ;) I have met some pretty amazing and impactful people and been put in incredible situations by asking God how to walk in love; how He would use me for this day.
What is your favorite thing about Instagram? It keeps my mind in constant search of taking a good photo. The community on Instagram is also pretty amazing. I met my boyfriend on Instagram!!!
Where do you find your creative and artistic inspiration? I find artistic inspiration through other photographers, words of encouragement, music, and a clean room. Ha!
What is your favorite hash tag? I would have to say #vscocam . Hash tagging #vscocam got me a featured photo on their blog which ended up being one of their favorite black and whites of 2012. Glad I #tagged it!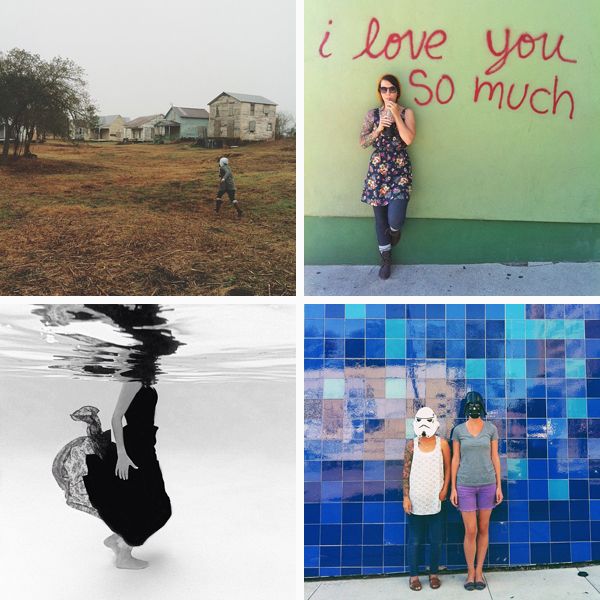 What Instagrammer inspires you the most? Hmmmm… good question! @jaredchambers has amazing photos. I've followed him for quite some time and am always inspired!
Last, but not least, FUN QUESTIONS!
Favorite Movie - Mrs. Doubtfire
Favorite Book - The Complete Works of Oswald Chambers
Favorite TV Show - Friends
Favorite Sports Team - Houston Texans
Favorite Ice Cream - anything Blue Bell!
------------------------------------------------------------------------------------
A huge thanks to Lindley for doing this interview with us! Hope to continue creating inspiring things for one another in the future!