We want your awesome Instagrams to add as product examples for our online store. Example: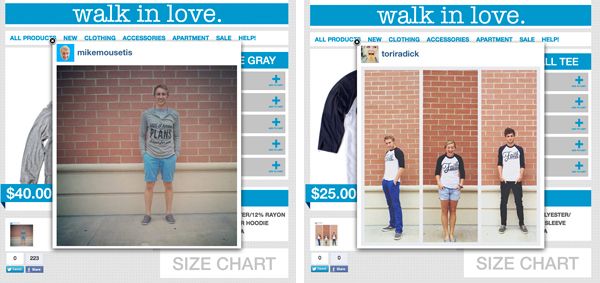 To enter an Instagram you have to:
1. Take an awesome photo wearing a walk in love. shirt!
2. Hashtag it #walkinlove
3. Make sure your photos aren't set to private.
Tips for getting picked:
1. Make sure the shirt you are wearing is visible.
2. Full body shots are great so we can see what else you wear with the shirt.
3. Edit with vscocam!
4. Take photos in cool places.
5. Check out @tjmousetis and @brookecourtney (the owners of walk in love.) to see the types of photos they take.
We can't wait to see your photos and add them to our online store!-T.J.