Today's How To Wear It, Wednesday features our Original Steel Blue Tee and the ever-lovely Sam. With summer approaching we've added three new employees - Sam, Tori and Adele. Sam just returned from Italy where she studied abroad for four months. She was telling me about the awesome people she met and all of the fresh markets. Sounds good, huh? Maybe walk in love. should think about opening a store in Italy. I'd go just for the fresh bread and swarthy men. Just kidding! (But seriously.)
We're so excited to have Sam on the WIL team. Sam's also wearing a pair of our sunglasses - so be sure to check them out in our retail store!
Isn't the steel blue tee an awesome color? How do you wear it?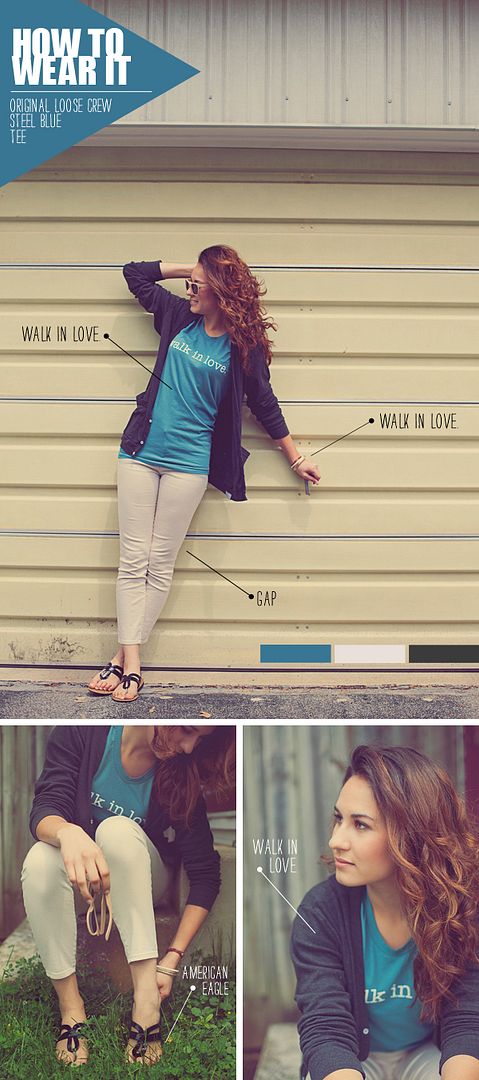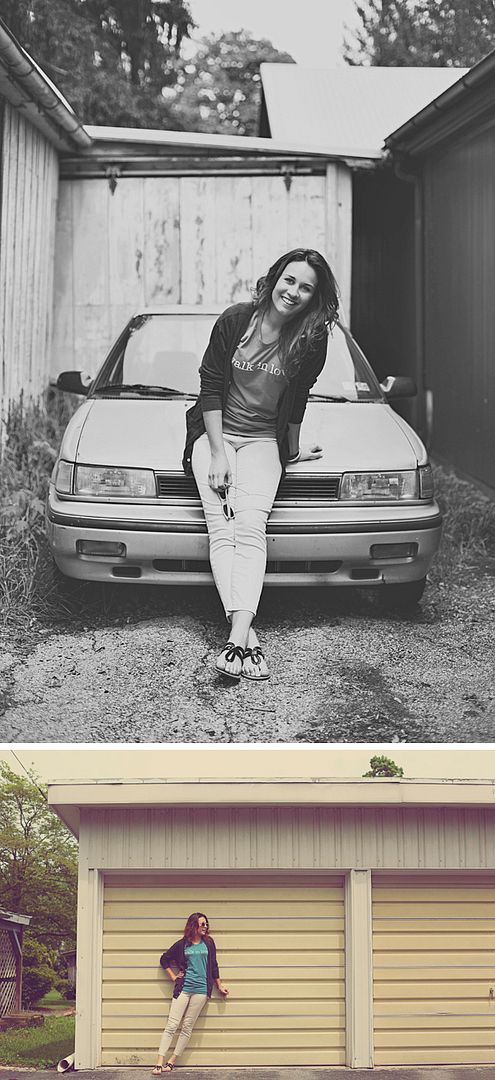 The weather's getting warmer everyday and we've got loads of new products in the store .. so, if you have a styled outfit you'd like to submit for How To Wear It, Wednesday, please email your photos to submissions@shopwalkinlove.com, titled "How To Wear It Submission". You must feature at least three (3) walk in love. items, or three (3) items that can be purchased in our store in your submission. If your outfit is chosen for a blog post, I will contact you with details and set up a time to shoot your look. If you've submitted an outfit recently and no one responded to your email, please resend it! My email can be a little funky sometimes. Thanks!
Photos by: Brooke Courtney Photography