The weeks are flying by and I'm amazed it's already week five of our mini-series with our employees. Today's How To Wear It, Wednesday post features our Organic Outline Pomegranate V-Neck with Miss Kristen, whom we love dearly. Kristen was one of the people we hired from our interview party and we've loved every minute of getting to know her better. She's always giggling about something... so, if what they say is true, "Laughter is the best medicine"... Kristen just might live forever. No big deal.
Leave comments! Happy Wednesday!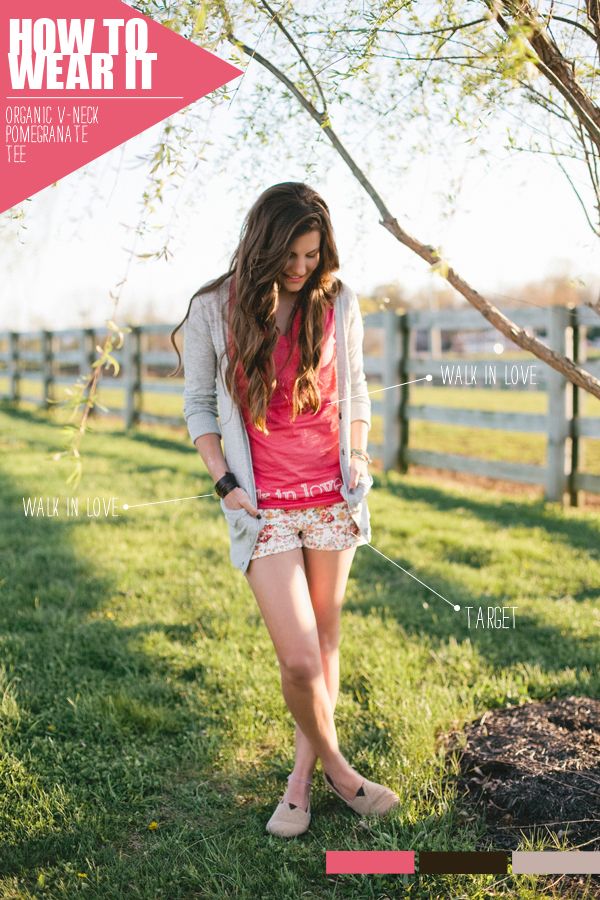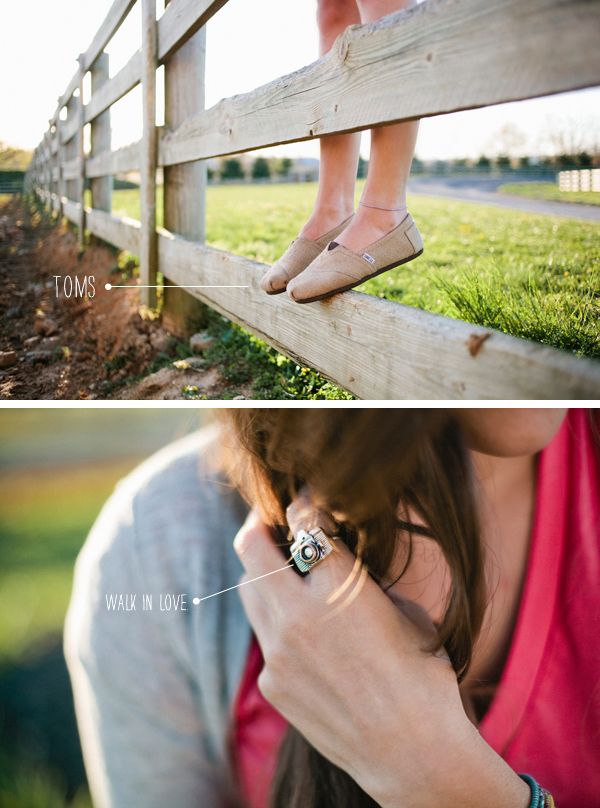 The weather's getting warmer everyday and we've got loads of new products in the store .. so, if you have a styled outfit you'd like to submit for How To Wear It, Wednesday, please email your photos to submissions@shopwalkinlove.com, titled "How To Wear It Submission". You must feature at least three (3) walk in love. items, or three (3) items that can be purchased in our store in your submission. If your outfit is chosen for a blog post, I will contact you with details and set up a time to shoot your look. If you've submitted an outfit recently and no one responded to your email, please resend it! My email can be a little funky sometimes. Thanks!
Photos by: Brooke Courtney Photography