It's week two of our How To Wear It, Wednesday employee mini-series... and today I bring you one of my all time favorite people. Hands down. Matt is one of those people that makes every situation a little more awkward and a little more fun. You may recognize Matt from being the drummer of The Road To Milestone, or the lead singer of My Better Half. Or, maybe you just passed him on street one day and remember what he looks like.
Matt's wearing our Holy, Holy, Holy (Kelly Green) t-shirt, along with a pair of walk in love. sunglasses and Zurrick shoes from the store. (All shoes 'Buy 1, Get 1 Free!' right now!)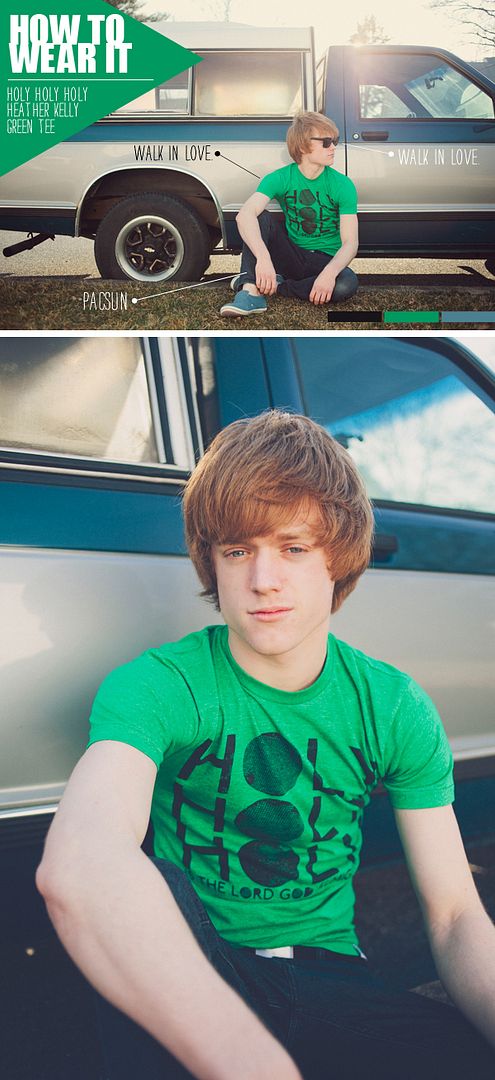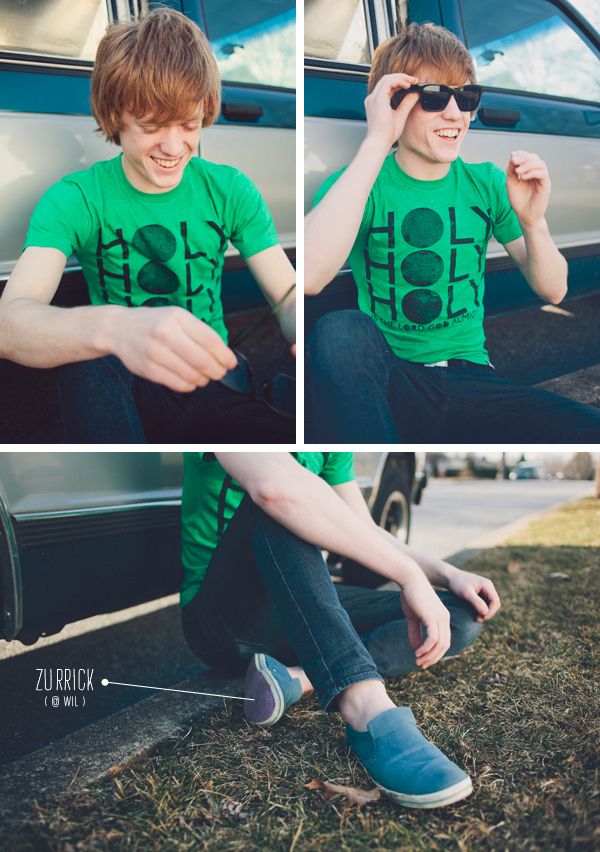 If you have a styled outfit you'd like to submit for How To Wear It, Wednesday, please email your photos to submissions@shopwalkinlove.com, titled "How To Wear It Submission". You must feature at least three (3) walk in love. items, or three (3) items that can be purchased in our store in your submission. If your outfit is chosen for a blog post, I will contact you with details and set up a time to shoot your look. Thanks!