It's week three of our mini-series with the store employees! Today's How To Wear It, Wednesday features our Big Walk Heather Neon Pink tee. It's one of those shirt that I forget to wear a lot, but then every time I do I say to myself "This shirt is awesome. I should wear it more often."
On a little side note: I think one of the things that makes a photographer really good is their ability to see a normal everyday thing and turn it into something beautiful. Or better yet, show the beauty that's already there. It's something I'm trying to get better at. Just last week when Maddie, Jeff, T.J. and I were finished with our photo-team meeting, I looked outside and noticed how beautifully the sunlight was filtering through the trees. How the wind was bending the branches left and right. I could have sat inside and continued chatting with everyone, but I did something I'm very proud of... I actually got my camera and went outside. (Gasp! I know.) I threw of bunch of my clothes on Maddie, half straightened/half curled her hair - and within 10 minutes we were outside shooting portraits. I'm trying to get better at not always having a plan, but just shooting photos whenever I can. I rarely take my camera anywhere but to "work", I next to never take personal photos of T.J. and I on vacation or at family events. (Thank goodness for our iPhones or I wouldn't remember anything! Ha!)
Anyway, all that to say - I think these are my favorite images I've shot of Maddie in a long time. The sunlight, the wind, the neon-ness...and the fact that it was a spur of the moment thing made it very special to me. It's another 20 minutes of my life I will remember now cause I was willing to stop what I was doing and photograph it.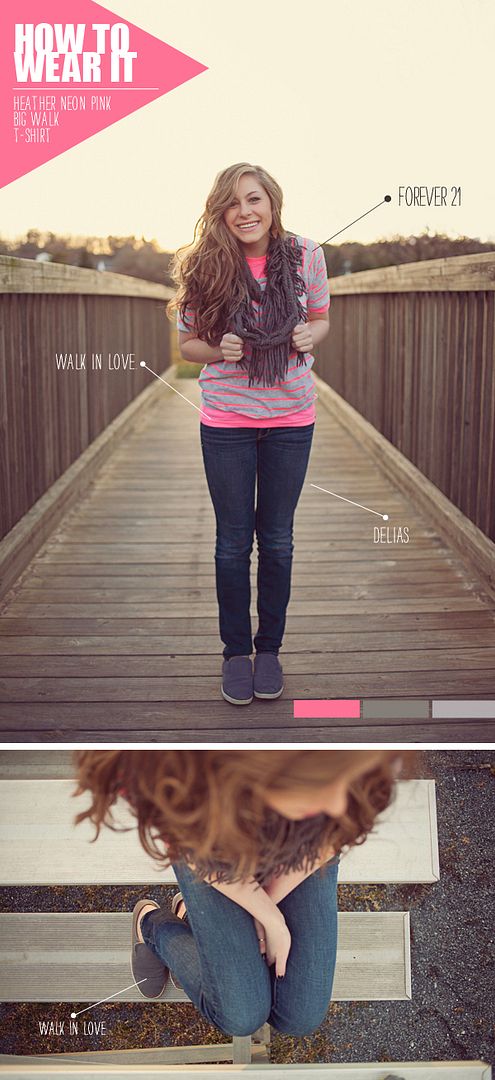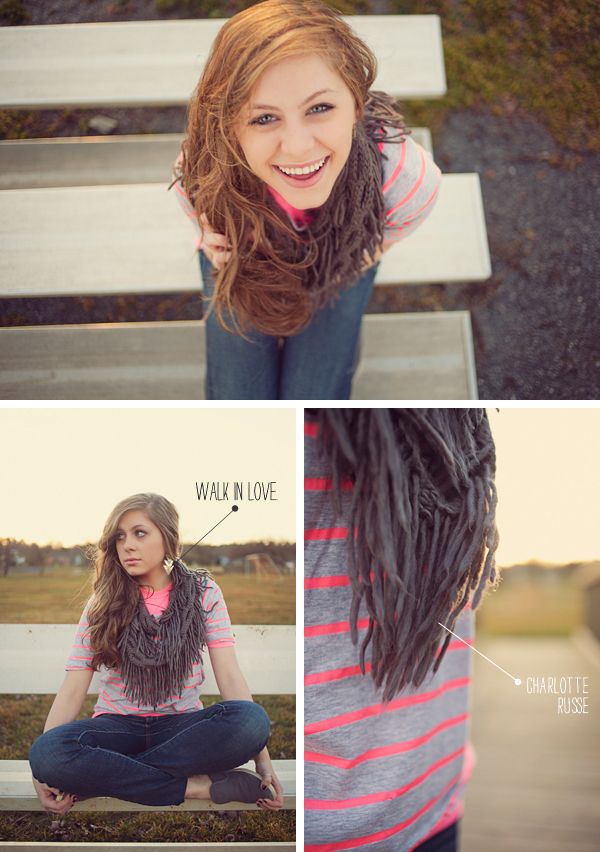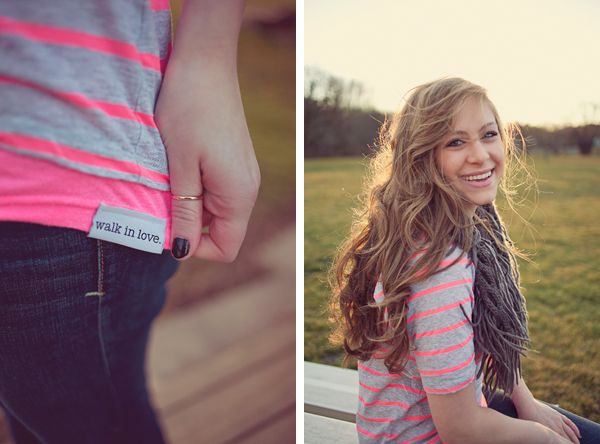 If you have a styled outfit you'd like to submit for How To Wear It, Wednesday, please email your photos to submissions@shopwalkinlove.com, titled "How To Wear It Submission". You must feature at least three (3) walk in love. items, or three (3) items that can be purchased in our store in your submission. If your outfit is chosen for a blog post, I will contact you with details and set up a time to shoot your look. Thanks!
Photos by: Brooke Courtney