Valentine's Day is less than a week away, so today's How To Wear It, Wednesday features our Orchid Blank Women's Tee! Which, by the way, is on sale for $8 right now in our store! I love the combo of orchid + red in these photos, super happy looking. This would be a perfect outfit to wear to work on Valentine's Day, or maybe a coffee date with your love. Also, the Folding Chair Designs headband (shown below) can be purchased in our retail store, along with a lot of other awesome colors.
Happy early Valentine's Day!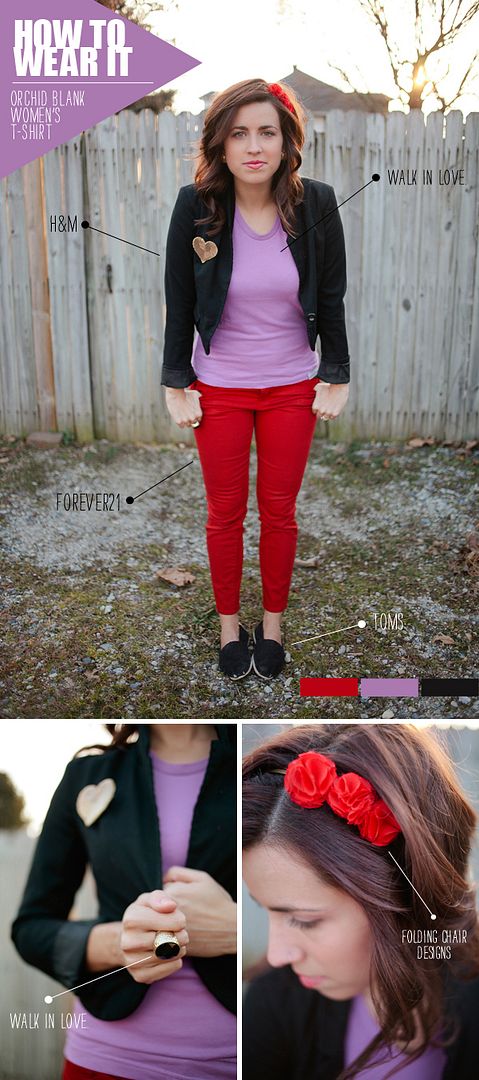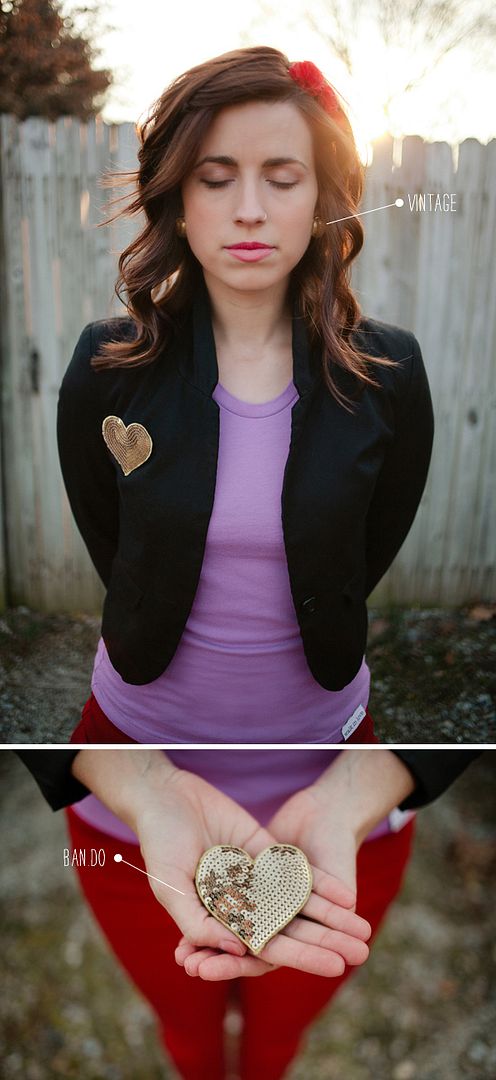 If you have a styled outfit you'd like to submit for How To Wear It, Wednesday, please email your photos to submissions@shopwalkinlove.com, titled "How To Wear It Submission". You must feature at least three (3) walk in love. items, or three (3) items that can be purchased in our store in your submission. If your outfit is chosen for a blog post, we will contact you with details and set up a time to shoot your look. Thanks!
Photos by: Meagan Nicole