We are so excited about this year's Secret Message T-Shirts now that we have three sayings for you to choose from! These tees are the perfect gift for anyone on your Valentine's Day shopping list: brother, sister, mom and dad, boyfriend, girlfriend, co-worker, the person you feel you know cause they serve your coffee everyday at Starbucks... really, anyone!
They're great because it allows you to tell someone how you feel without it being one of those cheesy tees that makes the person wearing it feel awkward. The hem-tag on the shirt says "I Have A Secret"... and then when you flip the bottom of the shirt up, it reveals the message only you know is there. It's quite adorable if you ask me.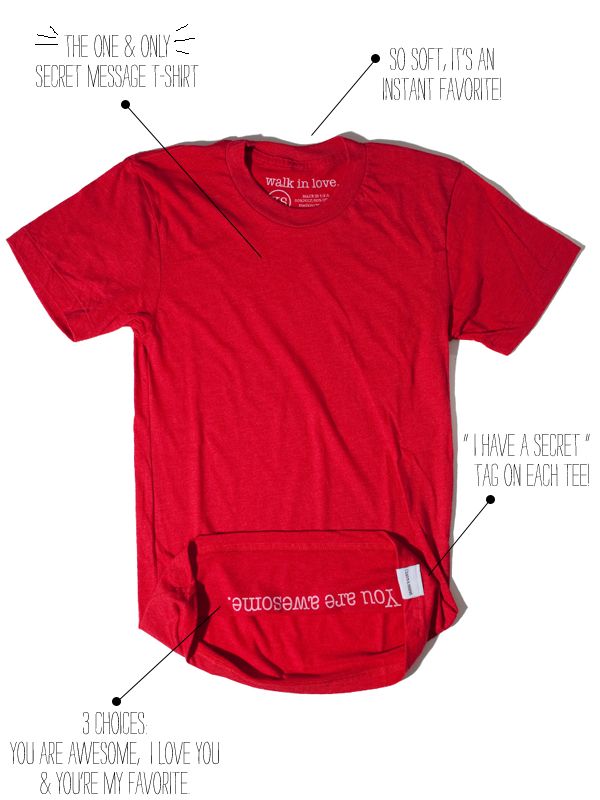 You can shop online or in our store - but either way, be sure to check out the Secret Message T-Shirt, it's awesome.
Photos by Brooke Courtney