Drew was one of those people that I saw all over the place, had lots of mutual friends in common with, but had never officially met before. I'd seen him drum at Saturate, knew he went to high school with some of my friends, and HECK! I'd even emailed him about being in photos long before we were friends. I knew within several minutes of meeting Drew at our employee interview party that we were going to hire him. He's one of the most genuine people I know. He's incredibly honest, but not in the rude kinda way. In the good way, that makes you actually want to have a conversation with him. T.J. and I blessed to call him friend, and love having Drew as both an employee and one of our models!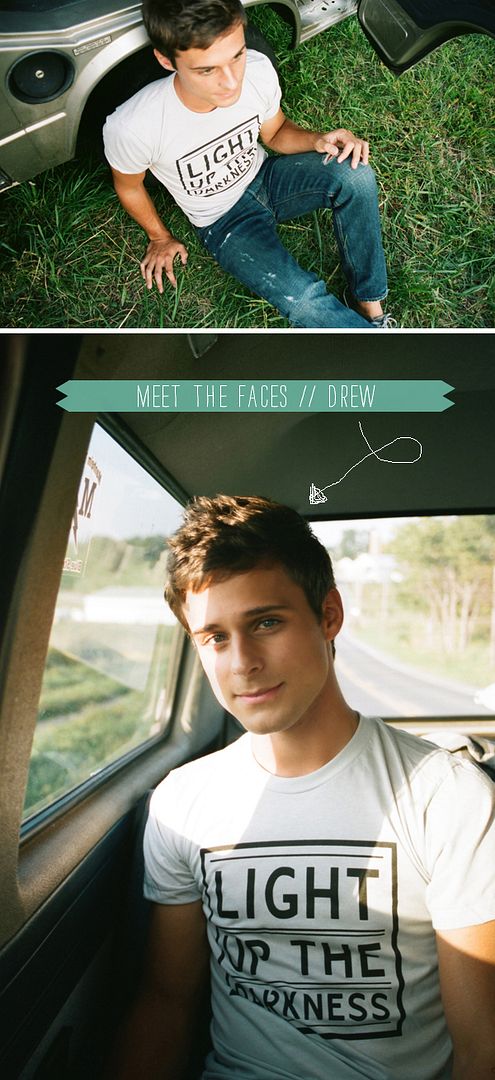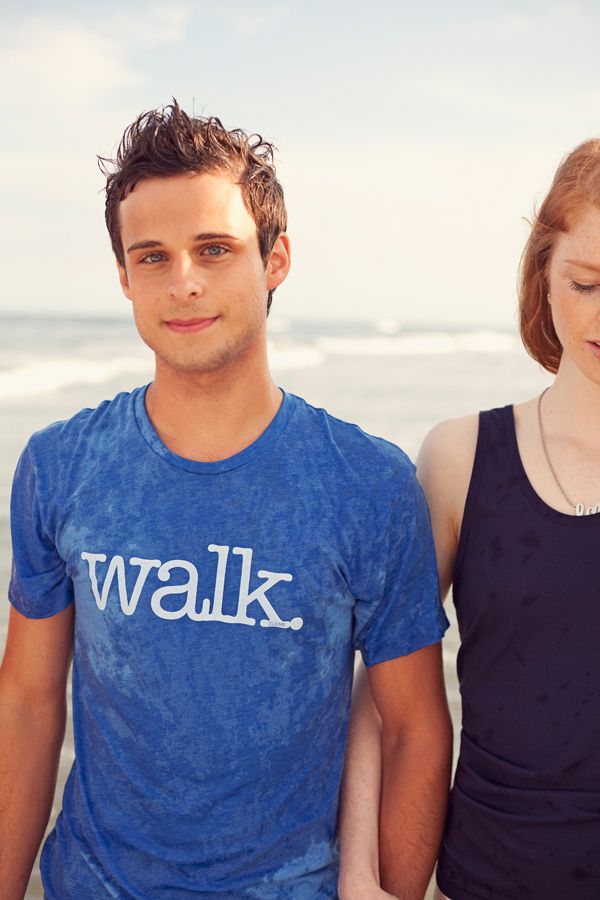 Name: Drew Josiah Kramer
Age: 21
Are you currently in school? If so, where and why? Yes, at Millersville University - studying Technology
One word that describes you: Alive.
Summer or Winter? Summer
What is your favorite color? Green
What's the longest car trip you've ever taken? My family drove to Prince Edward Island in Canada one summer, which was 25+ hours each way. Other than that, I've been to Florida and Wisconsin in a car. Yikes, that's a lot of driving and books on tape.
What Album and/or Band changed your life? Relient K's album "Mmhmm" is probably my all time favorite, and was the first album that really cause me to "break" out of a stereotypical musical lull in my middle school years. It has also drastically influenced my personal playing style on the drums and as a musician. My top four bands would have to be: Relient K, Switchfoot, MuteMath and Coldplay.
All time favorite movie? Ace Ventura - When Nature Calls
Can you change a tire? Apparently I can't, because my last flat tire required some help from a stranger. But I think I've got the hang of it now.
Favorite walk in love. item to wear: (and why?) Definitely the 50/50 Big Walk T-Shirts. They're the most comfortable shirt to wear anytime, anywhere, and the the design is really clean. With the added new colors recently, the shirt comes alive even more!