I was driving to the mall at 4am on Black Friday when I got a text from T.J. saying, "There are already over 100 people in line!!!". I instantly started to cry. I just couldn't contain the tears of happiness and excitement. T.J. and I put a lot of our time and hearts into making walk in love. a great place for you all to shop - and knowing that 100+ people were standing out in the cold at 4am, instead of laying in their warm beds, made my heart so incredibly happy. Naturally, I didn't want to look like I'd been bawling my eyes out when I arrived at the store, so I turned the radio on, only to hear Ke$ha singing "Blow"... which helped me to stop feeling so sentimental.
We opened our doors a little before 5am and within 10 minutes all of our coupons had been handed out and purchases were being made. It was so encouraging to watch everyone pick out their purchases and say to their friends, "Oh my word! I want it all!!" MISSION ACCOMPLISHED!
Our employees were great all morning. T.J. and Kristen ended up wearing the same thing to work that day, which was awesome.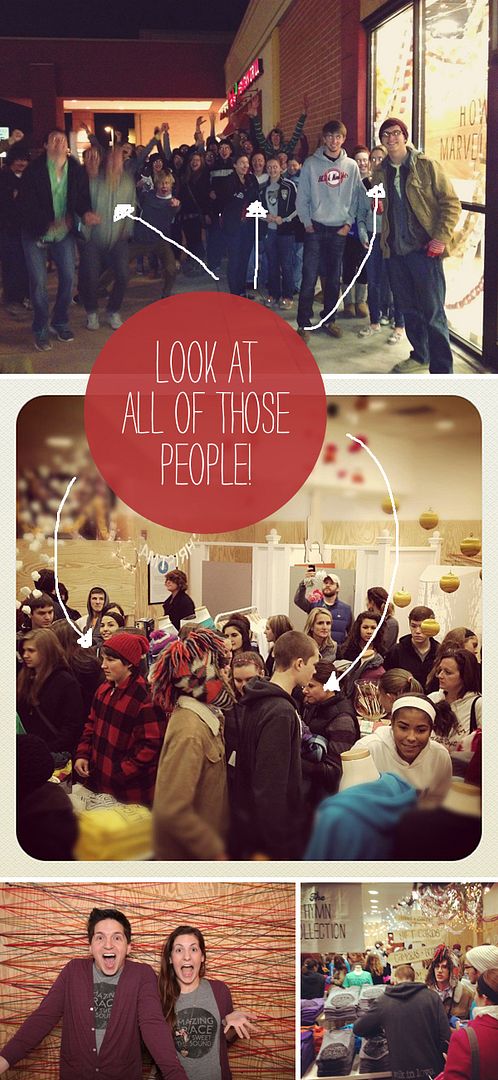 Once the initial rush of shoppers was over, I grabbed Starbucks for everyone to try and help us stay awake!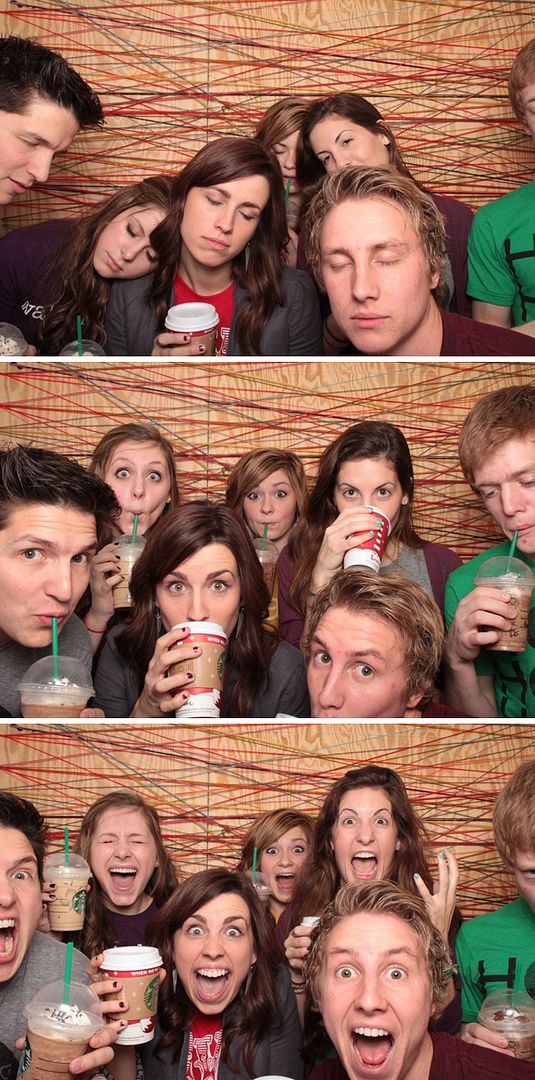 Lastly, I want to say a HUGE Thank You to everyone who came out to shop at our little store on Black Friday. You made our day. Literally. It was amazing. It was incredibly rewarding to see all of our hard work, late nights, decorating and to be honest, STRESS, pay off! Please visit us again throughout the Christmas season as we're getting new products in all month! And thanks again, you guys rock. -Brooke