I love cardigans, so naturally I'm thrilled to tell you that my all time favorite cardi is now available in our store! I received mine a few months ago... ya know, to test it out for you all - and when I didn't ever want to take it off, I figured that was a good sign. I love it so much I actually posted an Instagram of it (see below) when it arrived in the mail. Ha!
When I shot the Live Loud lookbook one of our models, Lydia, wore the cardigan and loved it as well. I'd like to think that the awesomeness of the caridgan is what inspired everyone to frolic through the fields that night. In fact, today while visiting the store I was wearing my cardigan and jumped in the Smilebooth for a few photos with T.J.
Anyway, the Disheveled Cardigan is now available in our store (located in Lancaster, PA). Be sure to pick one up on Black Friday! -Brooke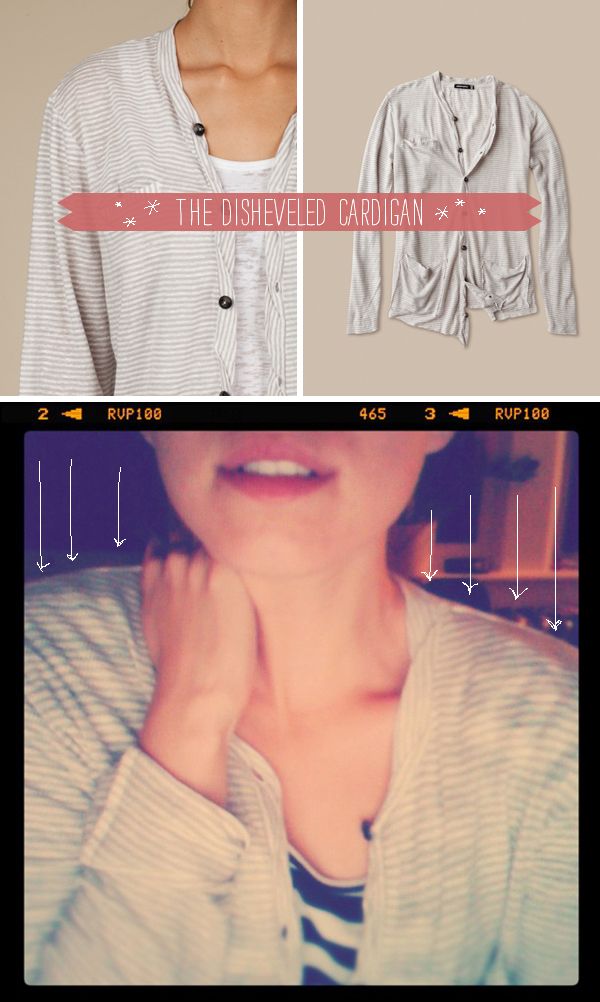 Disheveled Cardigan: Unisex regular-fit long-sleeve linen jersey cardigan with seven-button placket, plus a welt pocket on wearer's right side and two hand pockets at bottom hem. Sleeves and hem have a raw-edge finish while the neckband and placket are twisted for a slightly disheveled, deconstructed look. Made of linen jersey fabric, a lightweight, semi-sheer blend of durability and luxury. Look edgy and impeccably put-together at once!