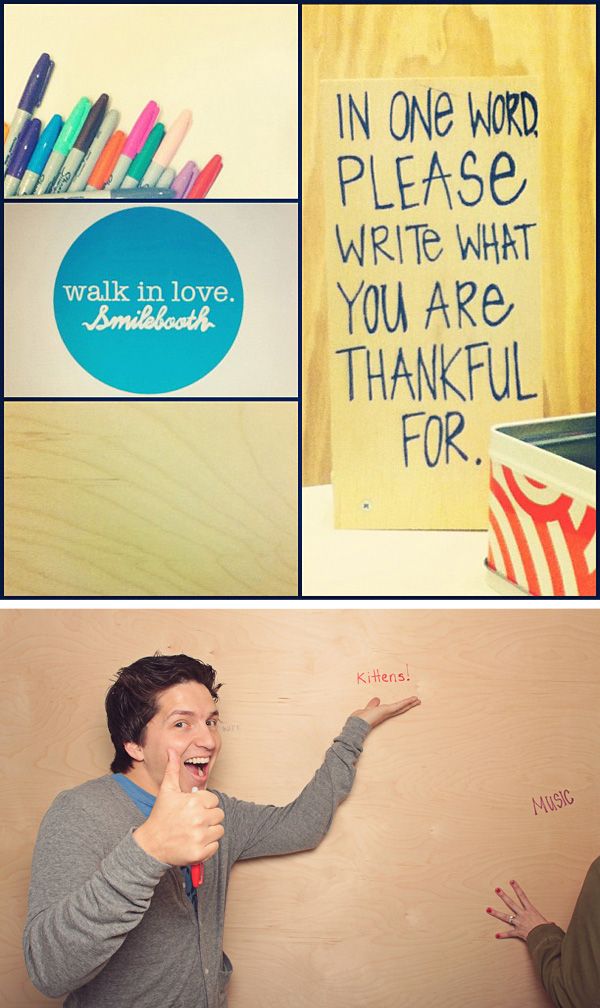 When you have a store you have a lot of conversations about displays. Our team is constantly talking about when we need to change displays, take new photos and so on. One conversation we had about the store when we first opened was not skipping Thanksgiving. If you've headed to any store lately you would think that Christmas is next week. It seems that Christmas decorations go up earlier every year. We love Christmas and our decorations will be up soon, but we wanted to make sure we highlighted thanksgiving in some way because being thankful is such a great practice. So this month we will have the Smilebooth in the store along with a "thankful board" as the backdrop. Here is how it works.
1. Come in to the store
2. Grab a sharpie and write something that you are thankful for in one word on the backdrop
3. Take a picture in the Smilebooth
4. Through out the month of November we hope that this board will be filled with thanksgiving!
Thanks.