Good afternoon everyone!
I've been wanting to post these behind-the-scene photos from our last walk in love. shoot, Live Loud. We shot everything within a two hours right here in Manheim. Everyone met at our house first, like most sessions, to get their hair and makeup done by Amanda. We'd never worked with Amanda before, but I knew she'd be awesome - annnnd, she was! I've know Amanda since high school, so I had full confidence in her styling skills. The girl's helped me style everyones outfits while we were waiting on the boys to "get their hair done". Haha.
The Vanagon we used in the photos is named Cerila. She's been in the Mousetis family for 26 years now. T.J.'s parents bought Cerila right after T.J. was born and have had her ever since. She's been to California, Germany and everywhere in between. T.J. and I have talked about using Cerila in a photo session for awhile and the Live Loud shoot was just begging for a vintage van! T.J.'s mom said to me the other day, after seeing the photos in the store window, "Cerila's never looked so good!"
We shot for about 20 minutes inside the van while T.J. drove us around town, but the majority of our session was on part of the Greiner's property. It ended up being the perfect place for photos. I shot both digital and film (Kodak Portra 400) photos, along with some video here and there. Amanda came along to help out with the reflectors and any mid-session touch ups.
The entire day was so much fun. I'm always really nervous about shooting stuff for walk in love. I have no idea why, though. I'm sure it's mostly because I'm excited to work with awesome people, sweet locations, and photograph a company that I believe in more than anything.
Leave a comment, let us know your favorite! -Brooke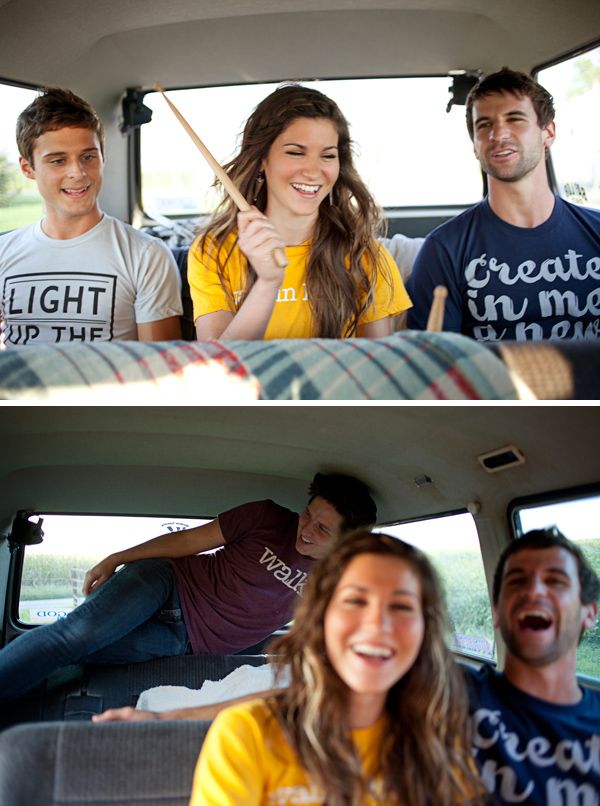 http://i27.photobucket.com/albums/c189/walkinlove/walk%20in%20love/LiveLoudBTS--3.jpg
http://i27.photobucket.com/albums/c189/walkinlove/walk%20in%20love/LiveLoudBTS--4.jpg
http://i27.photobucket.com/albums/c189/walkinlove/walk%20in%20love/LiveLoudBTS--5.jpg