I am so excited to finally be posting these Instax images from our store. We've officially been open two weeks and every minute has been great! We've got a video coming your way soon, but in the meantime check out these behind-the-scenes photos!
Here is what our store looked like the day we were handed the keys. Gross carpet, random blue tile, no lighting, hundreds of holes in the walls where old shelves hung (Thank you Bostonian for using the biggest screws you could possibly find...) and a very strange smell that only our construction guys could diagnose as something do to with the sewer and running water.
Once we gave the incredible guys at Perron Construction a key and the go ahead, this is what our space looked like after one day of construction. T.J. and I ripped up the carpet the night before - and the professionals were left to bust out the tile, remove all of the glue from the carpet and start building the dressing rooms!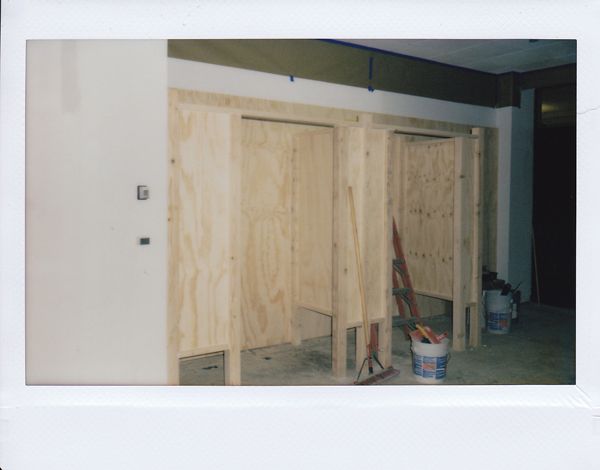 After all the old/broken ceiling tiles were replaced, the entire ceiling was sprayed a dark grey color. It looks so great! Definitely one of my favorite things about the store. We then had our fantastic team of painters, including T.J., Taylor, Mike, Mom Mousetis, Mom Courtney and myself paint the rest of the store. The walls, the stock room and the bathroom all got a fresh coat, or two.. or three. I'm pretty sure we used almost 10 gallons of paint!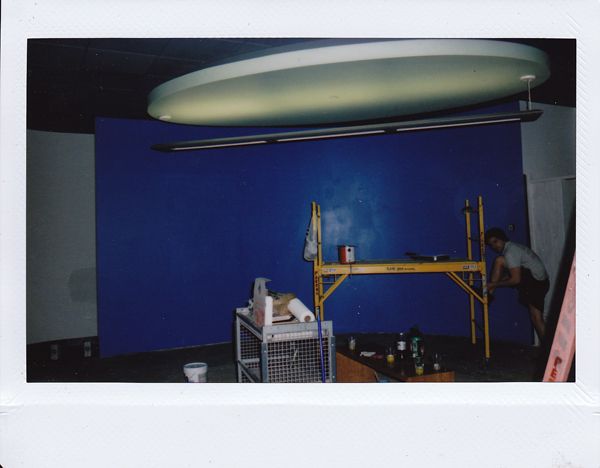 T.J. and I made a trip to IKEA that almost rivaled the one we took right after we got married and purchased everything for our new home.
Here is what the awesome-van looked like before we packed it...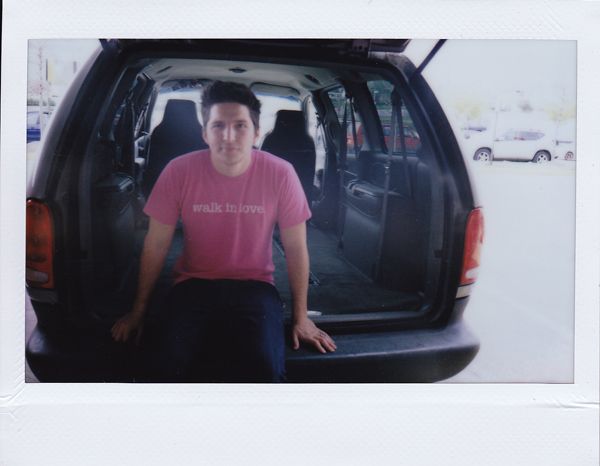 And here is what it looked like after!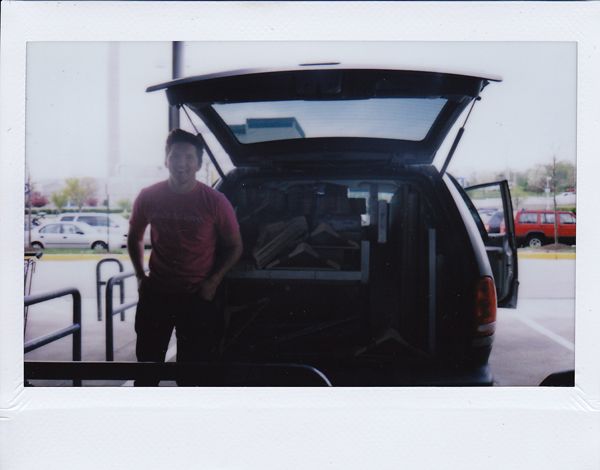 The week before the store opened was absolutely crazy. There were so many boxes in our dinning room, you couldn't see the floor. All of the t-shirts from our "t-shirt room" were moved downstairs and taken into the store!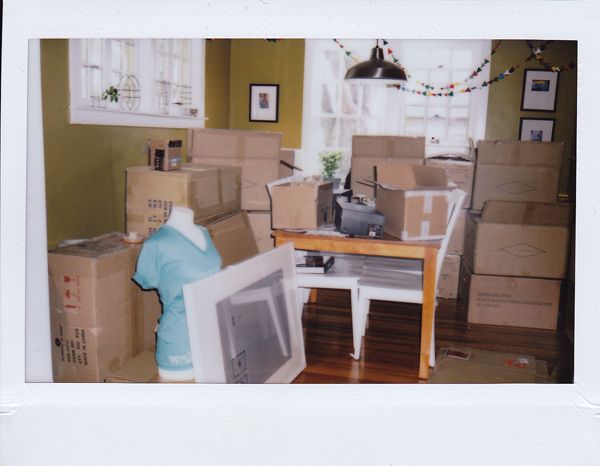 IKEA furniture was being built at record speeds...
Sam and I spent two days making the window display, along with a little help from Maddie.
A bunch of our friends, family and employees pulled several long days and late nights helping us get the store ready - tagging shirts, pricing product and cleaning.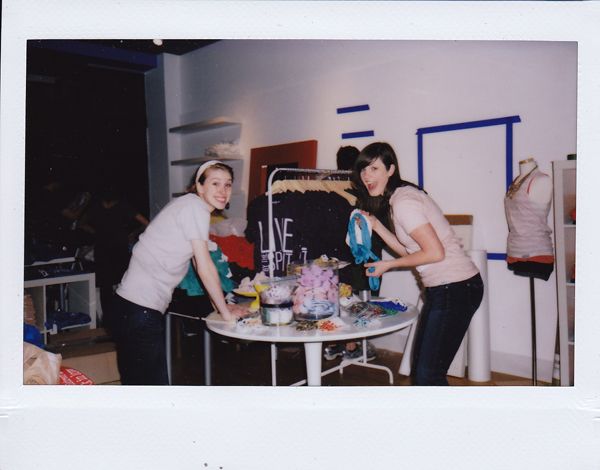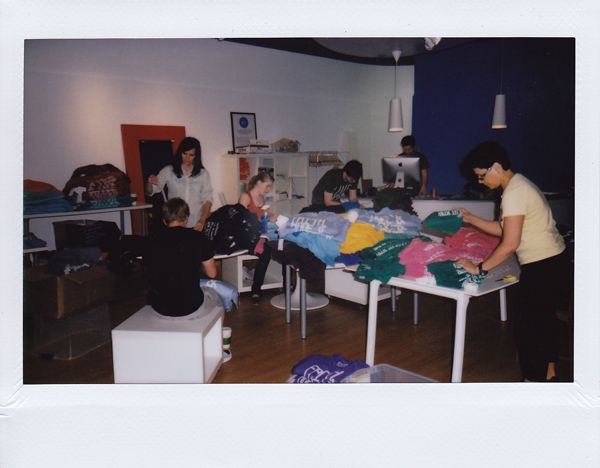 Opening day was a huge success and quite emotional for many of us, especially T.J. and I.
God really blessed and provided for us throughout the entire process of getting the store ready. Our family and friends were so incredibly helpful and supportive it was overwhelming. JP Perron and the construction guys made the entire thing happen in three weeks... we literally couldn't have done it without them.
Check back for a video and more photos soon! Thanks for following our progress - and additional thanks to those of you who supported us and made this happen!