When deciding on the new fall line Brooke and I went back and forth on a couple of designs and this was one of them. I was totally for it and Brooke just thought it was so-so. The day after all the new stuff came in Brooke came into the office and guess what shirt she was wearing? Live by the Spirit. She walked into the office and said, "Okay, I love it." We both love this shirt. It's simple, clean and awesome. I think it also serves as a reminder that if we proclaim Jesus as our Savior we are believing some wild things. We believe that His invisible spirit guides us and points us to the truth and also brings us the power to perform miracles, heal sickness and so on. It sounds like something out of Superman or Heroes, but it's our belief. It's wild and I think sometimes when people think of Christianity they think of a church with pews and a pulpit, when really it is people trusting in Jesus as their Savior and depending on His spirit to help them, guide them and push them to a holy life filled with love. Our hope is that when you wear this shirt you would be reminded of that. [T.J]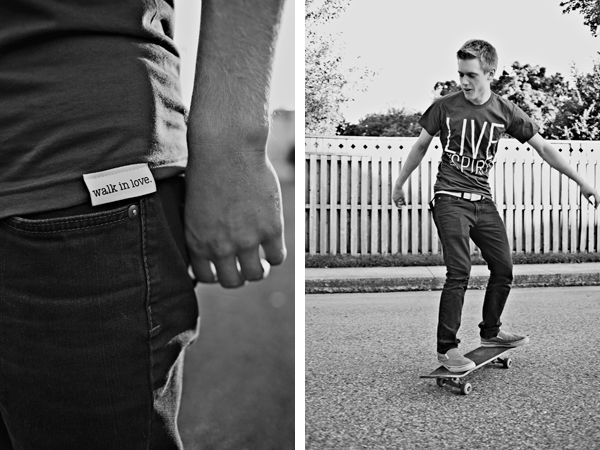 Photos by Brooke Courtney
Modeling by Intern Matt (and yes he's single).
---