Hopefully you noticed those super cute cupcake toppers in yesterday's Bridal Shower blog. We made them on the fly for the event and after the fact, which also happened to be after many, many cupcakes, I though that I should turn it into a DIY post. Possibly the easiest one yet. Hope you'll make them for your next party!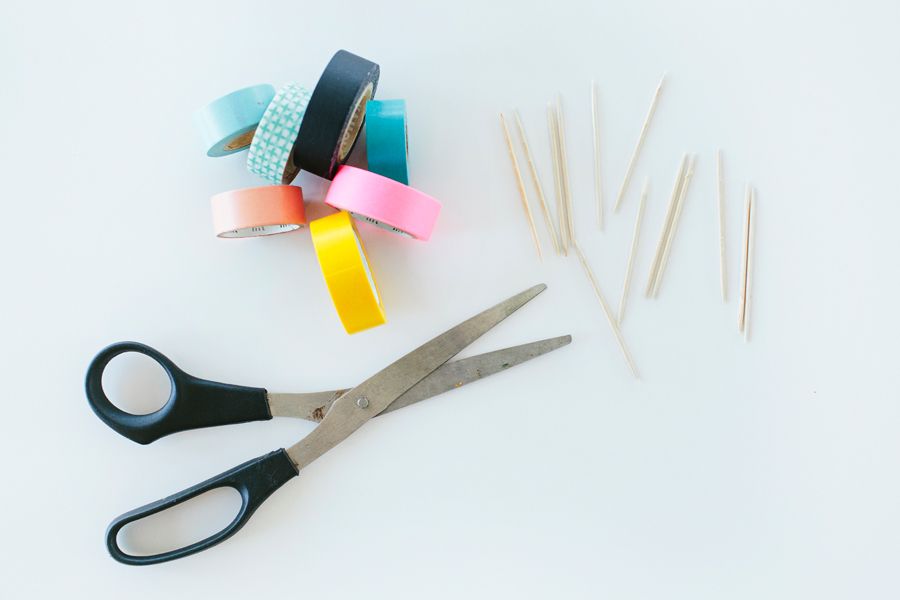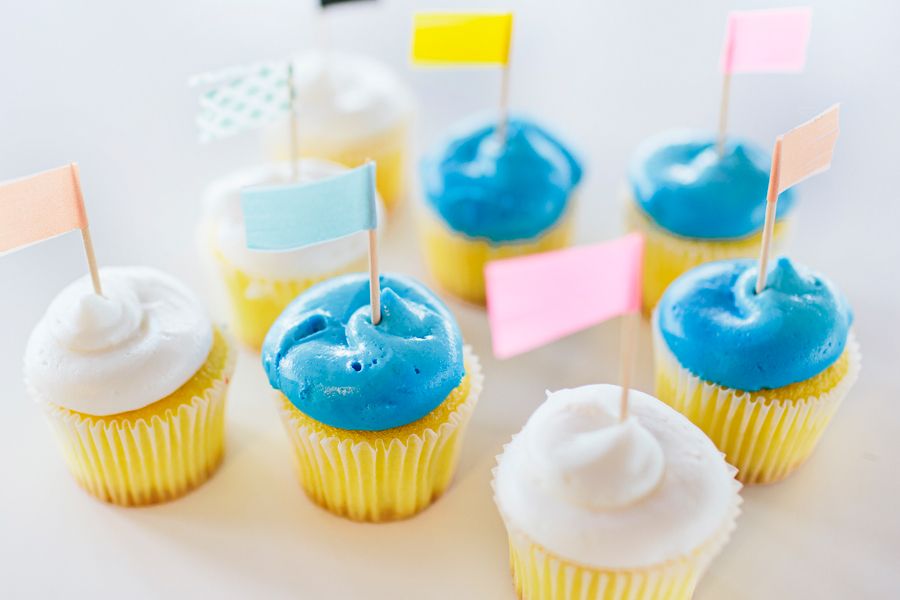 Supply List:
+ Scissors
+ Washi Tape
+ Toothpicks
+ Cupcakes or any baked good
1. Choose your washi and cut it into strips. They can vary in size. Mine were anywhere from 1.5-3" each.
2. Place toothpick in the middle of the washi.
3. Fold washi in half, sticking the sides to itself.
4. Trim the ends to line up.
5. Cut fringe into washi.
6. Place in cupcakes and love life!