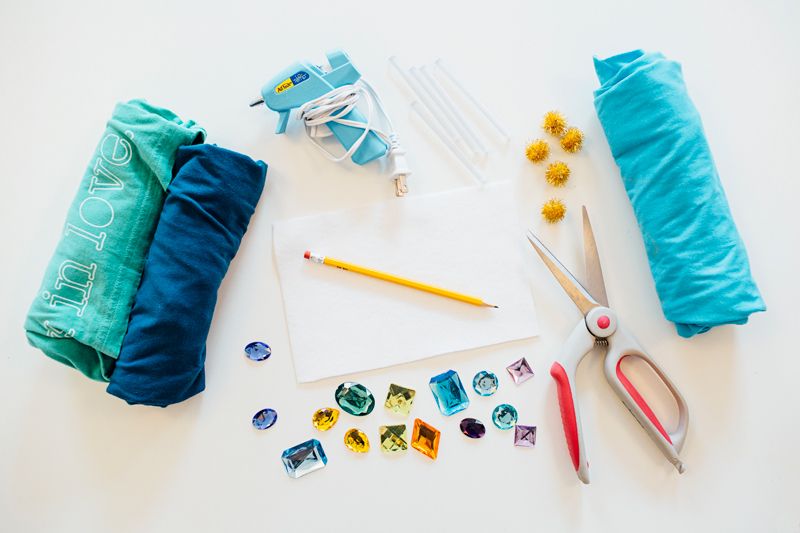 Supply List:
+ old walk in love t-shirts
+ extra fabric
+ hot glue fun
+ jewels
+ felt
+ scissors
+ buttons and extra embellishments
1. Cut your felt into a half moon shape.
2. Braid or twist pieces of your t-shirt. Make fabric flowers. Cut longer pieces into fringe!
3. Lay out what you think your general design will be before you start glueing things down!
4. Glue your design to the felt!
5. Cut two long thin strips of t-shirt to be your clasp/tie. Glue them to the back of your felt.