I pretty much believe that you can make anything inspirational with a sharpie in hand. Around Christmas time we showed you guys several ideas for DIY Inspirational Wrapping Paper - and I think Easter Eggs are another great way to have fun with a seasonal tradition. Another great idea would be to give the eggs away to your neighbors and co-workers! Brighten their day and share a little inspiration with them!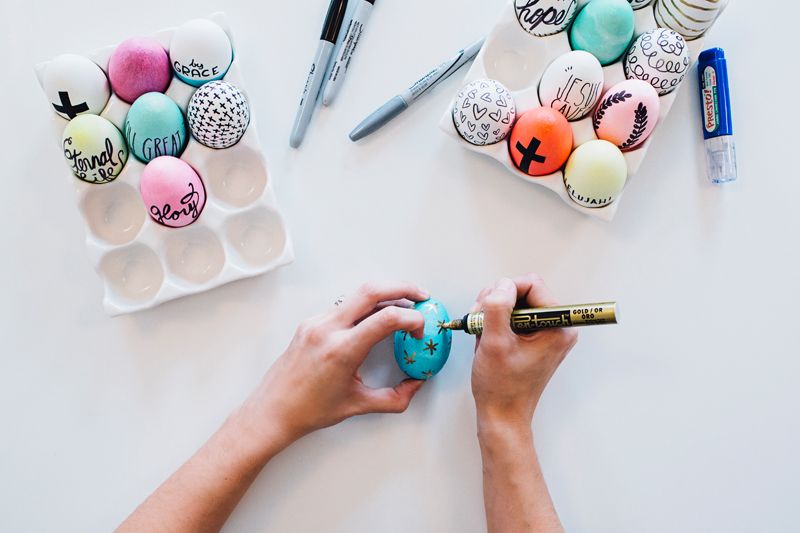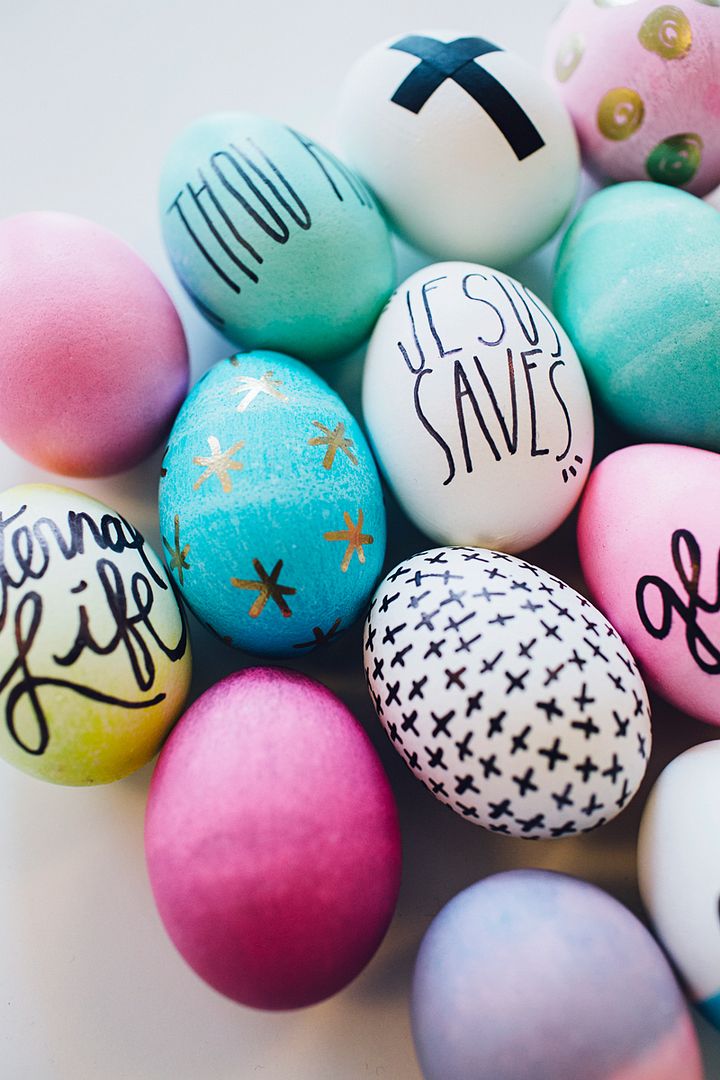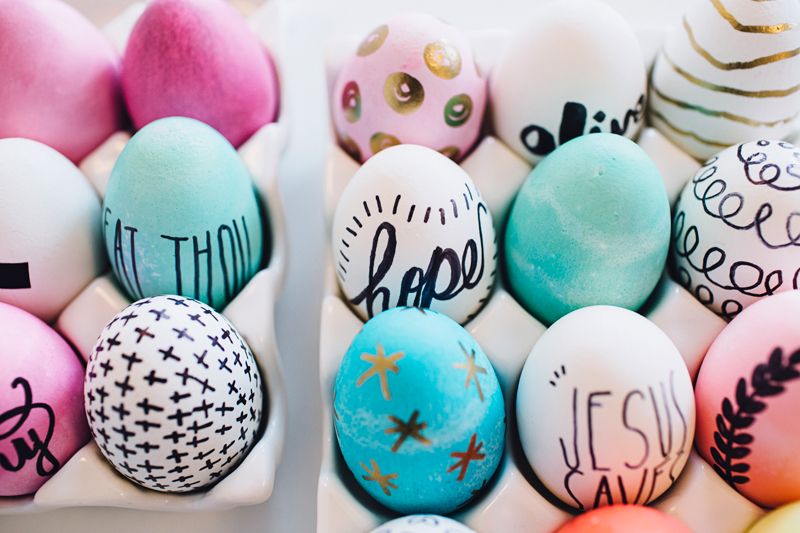 Supply List:
+ Large hardboiled eggs
+ Sharpies/Metallic Markers
+ Egg dye
+ Paper towels to keep things clean
1. Hard boil your eggs. Let cool completely.
2. Dye eggs according to dye box or whatever you Google Search. Ha!
3. Start drawing patterns and phrases, over and over again on your eggs. Here are some ideas:
Hearts, Crosses, Lines, Stars, Swirls
He Is Risen!
Eternal Life!
Hope, Joy, Love, Happy
By Grace, Hallelujah!
4. Box up 4-6 eggs and give them away to your friends!