I am totally willing to admit that I'm addicted to buying wrapping paper. It's just so pretty. And shiny. And pretty. But! I think this DIY paper we made in the studio last week takes the cake. Earlier in the week, I found myself thinking about how much time my gifts spend under our tree, and how much I look at them, and thought to myself, "What if the paper was really inspirational? An intentional reminder of the birth of Jesus!? Wouldn't that be awesome!"
This project is super-duper simple. And hey! Even if you don't like your handwriting, give it a try! If you write something enough times that it turns into a pattern, it's instantly cool! I believe in you!
And may you be encouraged and reminded about the birth and incredible life of Jesus with every gift you wrap - the reason for all of the giving in the first place.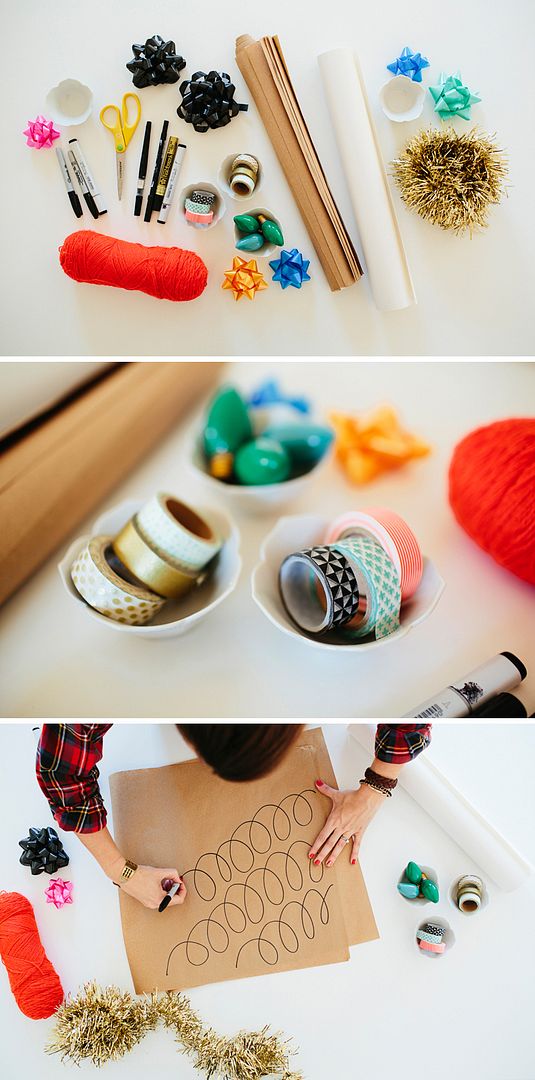 Supply List:
+ White and/or brown paper (the white roll I used was from IKEA, brown sheets from Home Depot.)
+ Sharpies/Markers
+ String, bows, washi tape, greenery, christmas balls, garland!
1. Cut your paper into the appropriate size for your gifts.
2. Start drawing patterns and phrases, over and over again on your paper. Here are some ideas:
Hearts, Crosses, Lines, Trees, Stars, Swirls
Oh Holy Night
Merry Christmas, Merry Xmas
Comfort + Joy // Tis the Season to be Jolly // The First Noel
"Christ the Lord the Newborn King" // "Jesus is the King of the World!"
3. Wrap your gifts and embellish with all sorts of goodies! Have fun with it!